Posted:
September 4th, 2010 |
2 Comments »
At long last the release of We Live On Cliffs is now available for PRE-ORDER! It is not in stores until SEPTEMBER 28, but if you order from SADDLE CREEK we will ship it out to you on SEPTEMBER 14! On SEPTEMBER 6 you will receive a link to stream the album in its entirety. On SEPTEMBER 14, you will receive a download code to download the album! We are also offering a few extra items like an exclusive t-shirt and a limited edition silkscreened 12×12 poster some stickers, buttons, etc.
Here is the tracklisting and album cover: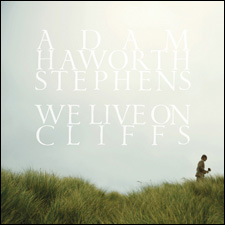 WE LIVE ON CLIFFS
1. Praises In Your Name
2. Second Mind
3. With Vengeance Come
4. Heights of the Diamond
5. The Cities That You've Burned
6. Elderwoods
7. Southern Lights
8. Angelina
9. Everyday I Fall
THANK YOU FOR YOUR SUPPORT!
---